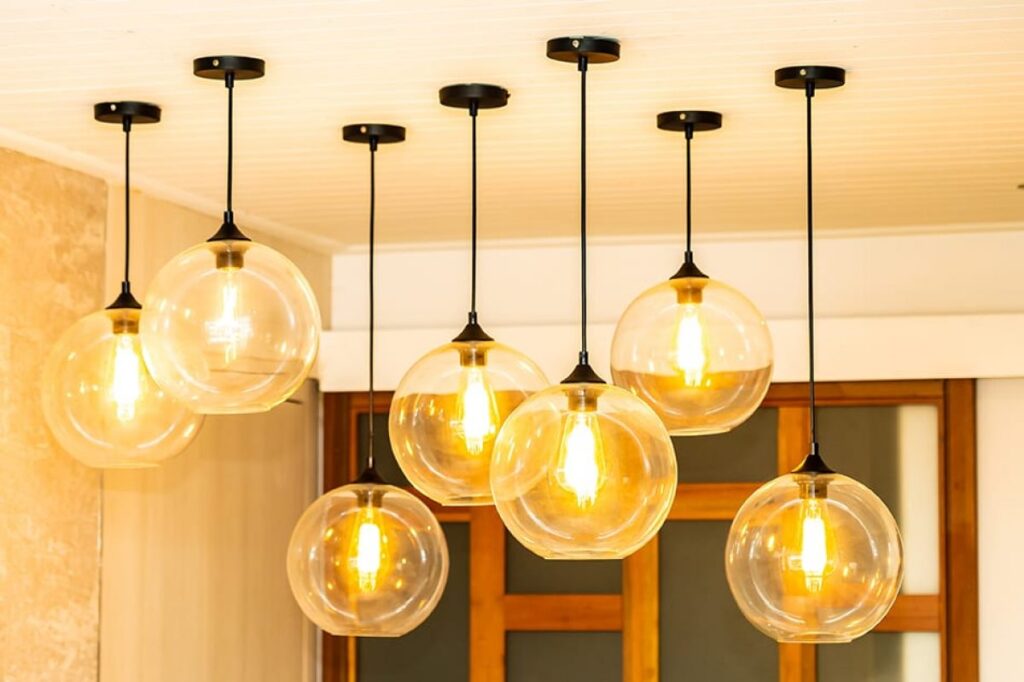 Renovations and makeovers are a great way to spruce up a space, be it the office or home. One way to affordably do this is by using pendant lighting, also called a drop or suspender lighting. Light doesn't need to illuminate a surface merely; it can bring focus to it and brighten even the dullest of settings.
Definition of pendant lighting
A single hanging bulb typically encased by a frame or shade is the best and most straightforward way to define this type of lighting. The shade protects the bulb from too much sunlight because the lighting is usually suspended from the ceiling.
What are the benefits of drop lighting?
Drop lighting is the best way to liven up any room, big or small. Some of the merits of drop lighting include;
Drop lighting is hung from the ceilings, which is perfect for rooms without much floor space or when placing lights on the floor is not a viable option, such as kids' bedrooms. Smaller areas that require more light are covered with this lighting.
If you are a museum enthusiast, you have probably seen that the art will almost always have suspender lighting above it. This is because the lighting is the perfect way to create a spotlight and attract the eyes' attention to it. Even when the room is well-lit, using suspender lighting as a secondary source brings a wowing effect to the item on display and increases its appeal.
Where can you use suspender lighting?
There are few limits to suspender lighting because it is suitable in almost all areas for personal and public spaces. Whether you are looking for spot, task, or general lighting, suspender lights are the way to go.
You can use these lights for specific tasks, such as a lamp desk when studying or working, reducing eye strain due to poor illumination. The kitchen is also great for suspender lighting, especially over the cooking area above your kitchen island.
In most homes, you will find different photos hung on the walls. To make them pop out more, you can get a large suspender light and place it above the pictures for a more pleasant viewing experience for your guests. Alternatively, suspender lights are used to light pathways, porches, and the water fountain.
Can you put up suspender lighting without professional help?
The many wonders of suspender lights put them entirely in high demand. But is it possible to install one without a qualified professional? In some cases, such as task lighting, you can. It is as simple as fixing the bulb on your desk lamp. However, you may need to hire a professional for general lighting and high ceilings. This is because the professional knows how to place it safely and be safe while doing it. The last thing you want is your suspender lighting to make an unprecedented drop while you are at dinner.
Some of these lights can be complicated to assemble and require a lot of wiring. If you don't have the technical skills to deal with electricity, a faulty or wrong connection may cause a power surge.
You can consider many materials of drop lighting, such as glass, paper, metal, and plastic, and their use will dictate the best fit. Be sure to research to wade through the different styles available and enjoy your pendant lighting.