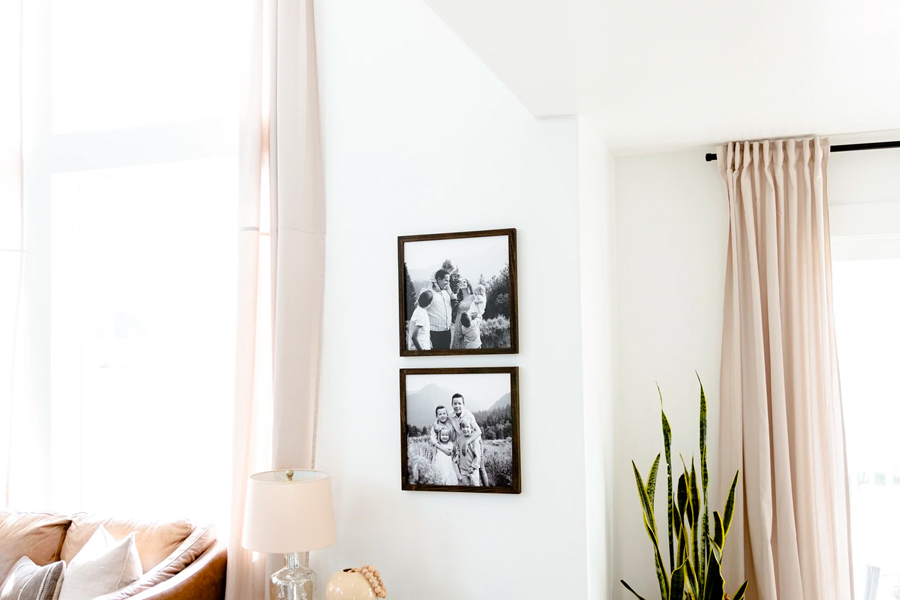 A sophisticated designer frame would be the ideal complement to the canvas portrait. Some reputable companies provide minimalist-style wood or synthetic frame alternatives that are entirely configurable in terms of size, color, and finish. Choose from a variety of vintage, artisan-engraved frames in a variety of forms, patterns, and colors. People can also start from the beginning when making the ideal canvas frame.
Why should people choose a framed canvas print over a photo print?
They must know which application will bring out the most in their favorite photos when making their one-of-a-kind photo presents. Here are a few things to think about while picking between canvas and paper for their custom prints.
Framed photo prints are perfect for a traditional look with excellent details. When printed on high-quality paper, black and white images are exceptionally striking. A photo print's overall appearance, on the other hand, can be a little flat. The best-framed canvas prints have a depth and texture to them that draws viewers in and engages them with the image.
Custom framed canvas prints are an excellent choice if glare or reflection is likely to be an issue in the location where the image will be displayed. They naturally reflect less light than the same images printed on paper, even matte paper. Putting a portrait of them in the bathroom or kitchen? Traditional picture prints are more susceptible to fading and ambient moisture than custom framed canvas prints, making them the obvious choice in certain situations.
Size
–
Do people want to go big? Large-scale applications benefit from framed canvas prints. A finished canvas painting weighs far less than a similar-sized photo print. The canvas frames are likewise intended to complement rather than overpower the main image.
Longevity
–
While ordinary photo prints may be readily reframed and refreshed, our custom framed canvas prints are the sole option for those searching for a piece of artwork that will last a lifetime. Canvas prints are heirlooms that your loved ones will treasure since they are designed to preserve their beauty for decades while avoiding fading or warping.