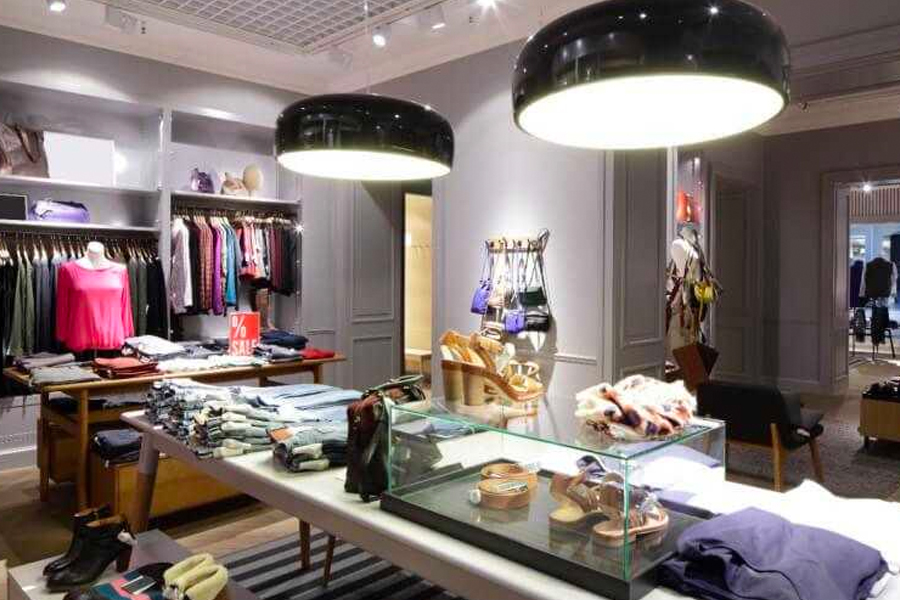 Lighting plays a vital role in our lives. It does not matter if we are talking about brightening up our homes or any commercial places. The area will not look up to the mark if you do not illuminate it appropriately. You can enhance the appearance of your space when you brighten it up. Illumination matters the most in commercial places. You have to brighten up your area to create an impact on your customers. In retail stores, appropriate lighting is the most crucial one for you. With the help of lighting fixtures, you can attract your customers to your shop.
Illuminating your space does not mean you can hang any available bulbs. You also have to take care of their durability and your electricity bills. For this cause, led lights are the best solution for you. Using led lights will also prove a durable option for your retail shop. I prefer to find led light suppliers near me to get the lighting fixtures at the best deals. Buying bulk will help you reduce the cost of your led lights. In addition to the lighting, your layout will also matter a lot. There is a science in the way you display things and hang dummies.
It is best to take help from an expert while decorating your retail shop. Having a poor layout or lighting can result in a hefty loss for your business. Fret not, because today, we are here to help you all out. Below is a helpful guide for designing your retail shop. You can read the below points to know the right way of designing. These points will also help you in illuminating your retail shop.
Choose the suitable store lighting type:
You have to select the right lighting type before the placement point of lighting. The tone of your lighting also plays a vital role in making or breaking your retail shop. There are many types of lighting tones and types. It is better to select the ones that suit your atmosphere. The one lighting source for your retail store is ambient lighting. These are the sizeable bulbs that will help you brighten your retail store. 
Accent lighting is the one that you can use to create a focal point. You can use it to highlight any specific area. You can choose task lighting for any particular purpose. It is useable for register work and fitting rooms. The fourth is decorative lighting that can work as an aesthetic for your shop.  
The appropriate tone of lighting:
You require to go for fewer lumens to create a relaxing and comfortable environment. Know that the greater the lumens, the brighter the bulb. Make sure you do not go for a sharp glare because it is not a suitable option for your retail shop.
Highlight your items with lighting fixtures:
Lighting is your friend when you want to create a focal point. You can emphasize your merchandise with the help of lighting fixtures. Accent lighting fixtures will help you in making the area prominent. Try to use different lighting fixtures for decorative purposes. 
Paint an accent wall:
Your retail store needs a distinctive wall that will work as an aesthetic for you. Painting an accent wall will also prove cost-effective for your retail store. You can also go for wallpaper if you do not want to paint your walls.
Use dividers for various sections:
The best way to separate one section from another is with a divider. A divider will also work as a decorative item for you. You can use various trendy partitions according to the atmosphere of your retail shop. Nowadays, many stores are using bookcases as dividers in their shops. 
The right type of flooring:
The flooring layout of your retail shop will impact the overall appearance of your retail store. You can choose from grid, angular, and loop flooring. Another famous flooring option is free-flow design. In this flooring type, there is no specific direction. Free flow is a casual option in small stores.