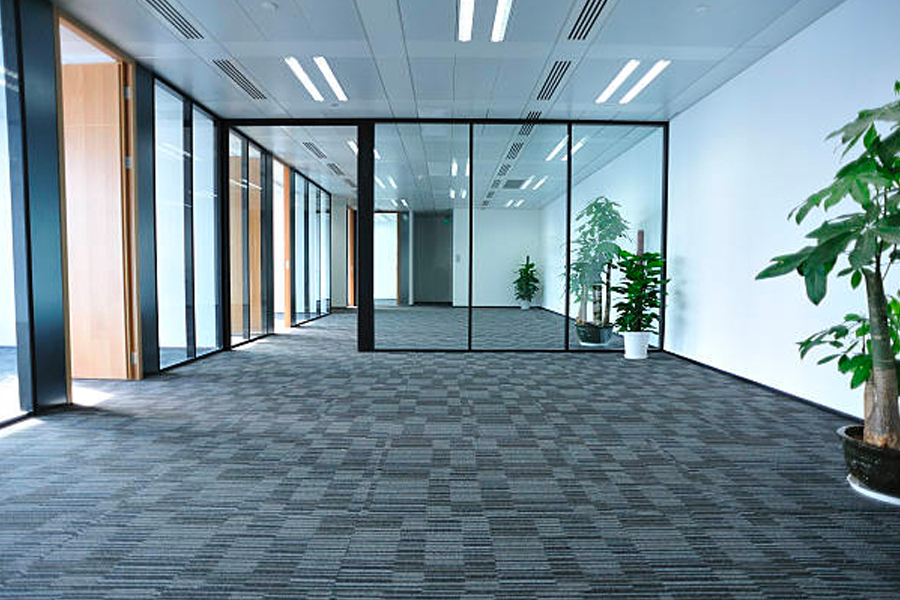 When you want to style your workplace, there is a wide array of options when it comes time to decorate your office. Deciding how to cover the floor is an important decision to make but using office carpet can help make it easy. The carpets come in 2 styles that is broadloom and carpet tiles 
Types of office carpets
The types of office carpets include,
Nylon carpets
Having aesthetically pleasing characteristics, this office carpets type is the better option than others.  Among the most popular office carpets in the market, they come in a wide variety of colors and designs. These carpet types can easily match any kind of décor.
The additional feature of nylon carpets is:
1. They withstand high traffic
2. These types of carpets are easy to maintain. 
3. These carpet solutions are stain-resistant 
4. They are extremely durable than other carpet types.
5. Nylon office carpets are relatively expensive and are said to be an excellent long-term investment.
Olefin/polypropylene
1. This is known as another type of office carpet
2. This carpet type receives moderate traffic from others
3. This is well-suited for every office type 
4. The texture of this best carpet type is softer than others. 
5. These carpets are also cheaper than others.
Tufted carpets with woven backing

1. This type of office carpet is a commercial carpet, ideal for offices that receive constant traffic.
2. Office carpet types are an extremely durable option, and relatively easy to maintain than others.
Carpet tile
1. Carpet tiles are the better option in office carpets and are said to be a unique carpeting solution using this carpet type you can replace worn-out segments.
2. These carpets can last for a long time and are easy to maintain.
3. This type of carpet type is quite more expensive than others.

Why are office carpet tiles better than broadlooms?
There are many advantages to installing these office carpets in tiles instead of traditional carpet rolls. After all, carpet rolls are heavy to carry and hard to install, and they leave little room for change. Should you need to reinstall a new carpet in the future, taking the entire roll-off and getting a new one can be a huge headache. Office carpet tiles are quicker and easier to install and are much more versatile, making them a great option for large offices.
On the other side, office carpet tiles are a smart choice for large offices for multiple reasons. The installation process is quite simple, our office carpet tiles are sturdy, and the materials required are inexpensive. You'll also have choices, including partial coverage or full coverage. Our office carpet tiles can fit almost any room or office seamlessly as well. Each tile is placed individually, so there's plenty of room to modify as needed around oddly shaped objects or corners. Office carpet tiles are very stylish and fit every type of office style.