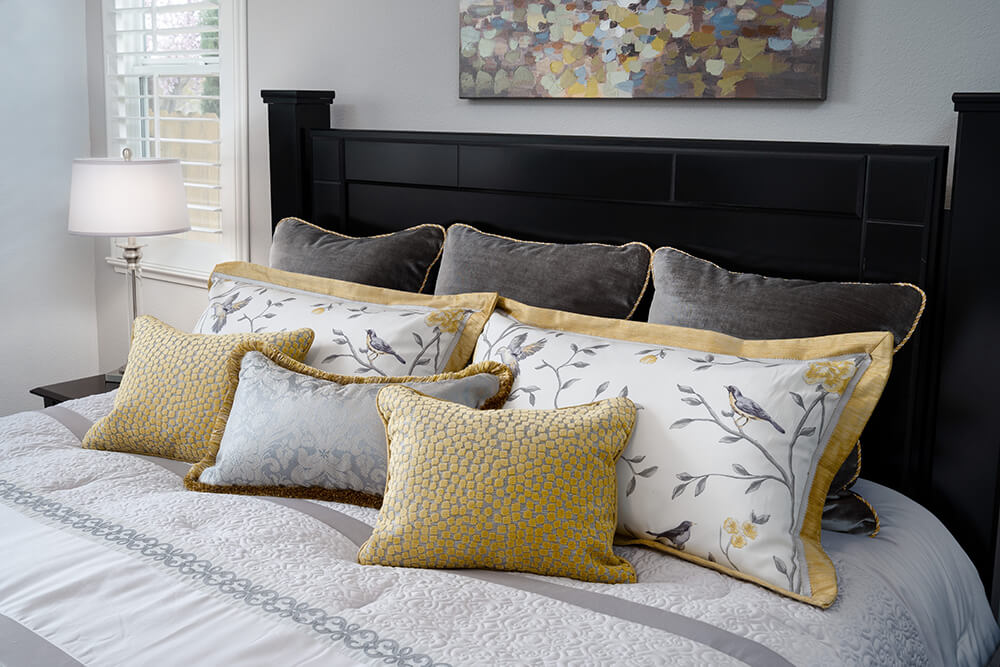 Do you know what a custom bed is? A custom bed means customizing each and everything that is related to your bed. From the spacious selection related to bedding, duvet covers are the most demanding product because there are distinctive materials with different traits and high caliber. A comfortable duvet cover is such an integral part of your bedding that is why you should ensure it is related to the material. The material should be perfectly utilized in duvet cover sets to have comfy against your skin and make your bed a cozy bubble for calm and better sleep. 
Thread count is also important to consider when choosing custom bed duvet covers because it tells you the number of threads per square inch of fabric. Higher the thread count, the more densely woven the fabric. The weave is the method of textile making and refers to how it is produced when the fabric is woven together. There are different weaves in the duvet which differ in feel, breathe, and wear. For instance, Percale, Sateen, Twill, Satin, and Jersey. Every material used to produce duvet covers has different advantages they are as follows, 
Cotton duvet covers
let's have a look over Duvet covers made from cotton. The features are, 
These covers are easy to wash and even get softer after every wash. 

It helps breathe well, absorb moisture, and is durable with long-lasting features. 

Some have concealed press studs; to help keep the quilt in place

It is woven from pure cotton. 

It is soft against your skin.
Polyester and cotton duvet cover
Polestar and cotton mix Duvet covers are a great choice if need 
They resist creasing 

They resist shrinkage

They are easy to care for and maintain duvet covers 

This blend of duvet covers material resists wrinkling 
Linen duvet covers
These duvet covers create small subtle variations in the surface because linen has natural fiber. 
They are distinctive with a matte luster

They absorb moisture  

This helps breathes effectively  

They keep comfortable with an even body temperature while sleeping.
Sateen-woven duvet covers in lyocell and cotton
This material used to make a duvet cover has many benefits. For instances,
Sateen-woven duvet covers are made in a blend of lyocell and cotton. 

This material has many benefits when used to produce covers. 

It gives a soft and pleasant feel against your skin. 

You will have a glow and luster with this duvet cover type.
The price of duvet covers depends on the material, size, weave, and manufacturing process. The material and weave are high-quality, and the price is high, but the durability and long-lasting features of these covers never made it expensive for the user
There is an extensive collection of duvet covers, found in a variety of wonderful colors and fabrics. Choose these covers' design, color, and size according to your bedroom and bed style. Buy duvet covers because it provides the cover with a comfortable feature for people. 
Having these covers provide comfort with an appealing and inviting look as well as turning your bedroom into a haven that you won't want to leave!