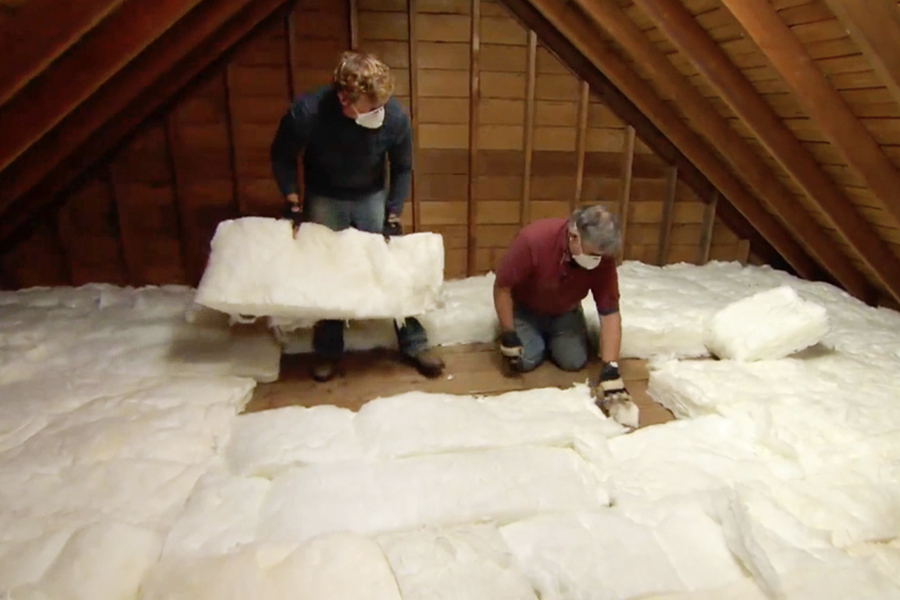 Have you moved to a new house recently? Are you satisfied with its energy-saving structure? Unfortunately, some old homes and properties don't have trustworthy energy-saving systems, so you must consider creating new energy-saving systems like attic insulation. This process is vital whenever it starts to get cold out. Therefore, if you are unsure about insulation in your attic, don't hesitate to begin the process as soon as possible. You will need the help of an expert. Some houses may have rock wall insulation available from its building time.
According to a professional providing Toronto attic insulation, these walls show previous insulation is blown or settles over time. Get the help of an expert to see and check what you have in your attic and the energy-saving condition of your property. They even measure if you have 2 inches of insulation in your attic.
What Should We Do for Attic Insulation?
The first thing to perform attic insulation is dumping some cellulose in the attic to increase it. Therefore, you will need a bag of cellulose insulation. Try to pick the highest quality of these insulation bags.
You must put it on the center part of the attic or home's roof. Blowing it with a machine is also possible, but you can dump it in manually and rake it around. Make it level, then rake it around.
Don't forget to put on the mask during the insulation process. You have to rake it to keep it slightly higher than the top of the joist. You can get the insulation as much as you can.
Finally, it will be good enough to save your house's energy. After finalizing the process, it is time to measure the insulation materials. It must be at least 6 inches. Based on recorded reports, more than 6 inches is needed.
You must check your house or building information and consider its energy-saving requirements.

Is It Possible to Increase the Attic Insulation?
Based on experts' opinions and ideas, it is possible to simply take some fiberglass bat insulation and lay it right over the level surface so your insulation thickness will increase in the best and most secure way.
Then, it is time to put the insulation materials with high thickness. They will be comprehensive and long enough to increase the preformed insulation. There will be no paper on these thick insulation materials.
The paper is a vapor barrier whenever applied over insulation. As we said, you need to ensure no vapor barrier between the 2 available layers because it will trap moisture between them.
If you trap the moisture between these layers, the lower insulation will get wet and be useless. You must be careful during the running time of insulation because some people don't work correctly with enough experience.
Don't forget to make an excellent tight seal to save your energy. Then, you can cut the pieces based on your needs and attic width. Anyway, this method will protect your powers and save more money.  Let's try it as soon as possible.