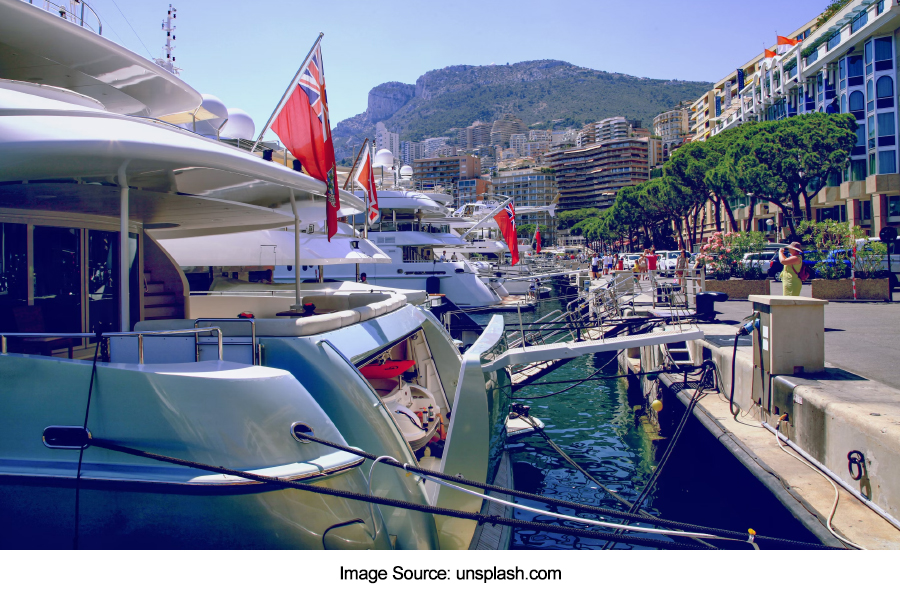 Purchasing property in Monaco is not just an investment; it's a statement. With some of the most expensive real estate per square metre in the world, owning a home in this luxurious Mediterranean enclave is a badge of immense prestige. However, navigating Monaco's property market can be as complex as it is exclusive. Whether you're an experienced property investor or new to the market, here are some essential tips to guide you.
1. Understand the Zones
Monaco is a tiny principality but offers a variety of residential areas, each with its distinct features and price points. When looking for property for sale in Monaco, consider…
Monte-Carlo
The iconic district is the most famous and, unsurprisingly, the most expensive. A hub of commercial activity, it's home to the Casino de Monte-Carlo and numerous luxury boutiques.
Fontvieille
A more modern area built on reclaimed land, Fontvieille offers relatively lower prices, and it's an excellent area for those who prefer modern residences with amenities like gyms and pools.
La Condamine
Known for its market and vibrant atmosphere, La Condamine offers a more traditional Monaco experience. The prices here can vary dramatically based on the age and condition of the property.
Larvotto
A beachfront location makes Larvotto one of the more expensive districts. It's ideal for those who want a holiday home with a spectacular sea view.
2. Align Your Budget
Given that Monaco's real estate is among the most expensive globally, ensure your financial standing is robust enough to afford both the property and the associated costs. Prices can range from €25,000 to €50,000 per square metre, depending on the location and the condition of the property. In addition to the actual property cost, remember to account for:
Notary fees
Agent commissions
Annual property taxes
3. Legal Requirements and Eligibility
Monaco doesn't impose restrictions on foreign property ownership, but they do have stringent requirements for gaining residency — an almost parallel process for many prospective property owners.
Residency Criteria
If you plan on residing in Monaco, you'll have to open a local bank account and deposit a significant amount. You'll also need to prove you have a place to live, making your property purchase part of this equation.
Due Diligence
Always check the legalities of the property you're interested in. Ensure there are no disputes or liabilities attached to it, and verify the property's measurements and features against the listing.
4. Work With a Specialised Agent
Considering the complexities and high stakes involved in Monaco's property market, it's advisable to work with a real estate agent experienced in the area.
Local Knowledge
A local agent will not only be aware of available listings but also have valuable insights into each district's unique character, thus helping you find a property that truly suits your needs.
Negotiation Skills
An experienced agent can negotiate terms on your behalf, potentially saving you considerable sums.
5. Consider the Long-Term Factors
Resale Value
While Monaco's real estate market is generally resilient, it's advisable to consider the property's potential resale value. Opt for locations and property types with a history of strong demand.
Rental Prospects
If you're not planning to live in the property year-round, you may consider letting it out. However, Monaco has strict rental laws, and your property will need to meet specific criteria.
Quality of Life
Beyond investment, consider how the property aligns with your lifestyle. Do you want to be close to schools, restaurants, or perhaps the marina? These factors will not only impact your life but also the property's future resale value.
Conclusion
Investing in Monaco's property market is not for the faint-hearted or light-pocketed. With sky-high prices and a complex legal landscape, it's crucial to conduct thorough research and obtain expert advice. However, for those who have the means and the savvy to navigate this market, the rewards can be significant. Beyond the potential for financial returns, owning property in Monaco offers unparalleled prestige and access to a lifestyle coveted by many but attained by few.