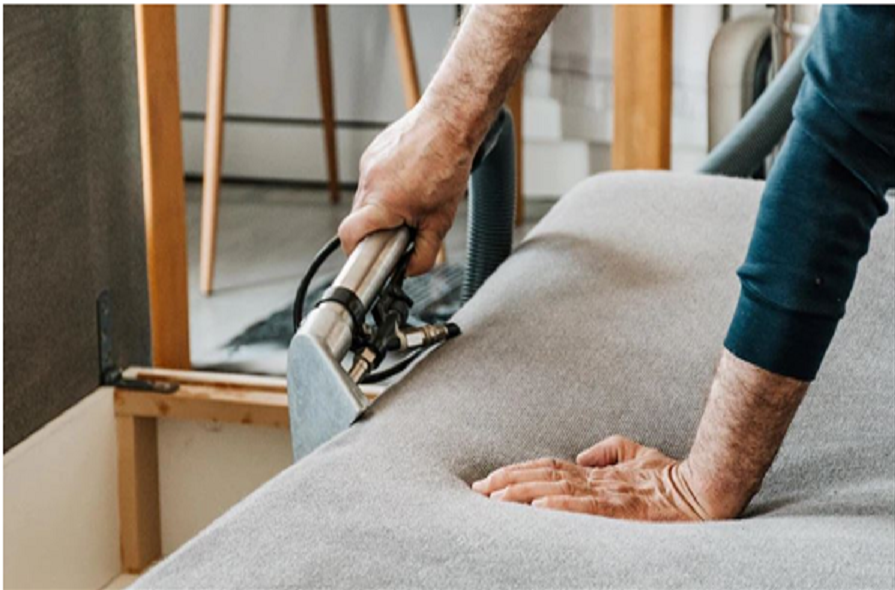 Suppose you are enjoying a night party with your family and friends, but suddenly a cup of red wine accidentally falls on your couch. It turns into a doom's day. However, do not worry because this article provides a step-by-step guide for removing stains and wax spills on the carpets, upholsteries, and sofas. It is easier to remove fresh spots, but the situation gets complicated when they dry.
Candles have become a part of the decoration, and they add an elegant aroma to your room but dealing with wax spills is difficult. If you are facing this problem, then you need a few DIY remedies to solve it within a few hours.
How to Remove Wax Spills from Upholstery
Use ice in a plastic bag and blot the spilled area. It freezes the spot that helps you to scrape off the frozen wax. You can use a spoon to do this, but please do it carefully and do not damage the color of the fabrics.
You have to clean the rest of the wax, so use a microfiber cloth or paper towel to complete the task. You can use the iron machine on the towel to clean the rest of the wax effectively.
You have to change the microfibre cloth frequently if it is shocked with wax and use a fresh cloth to repeat the process until you are satisfied with the outcome.
Use of Alcohol for Upholstery Cleaning in Melbourne
If you find that wax is not removed, you have to use alcohol and rub the area with a dry cloth. In some rare cases, if alcohol does not give you appropriate results, then you have to use hydrogen peroxide, which is effective against stains and spills.
Lastly, if all the remedies fail, you can contact the upholstery cleaning service in Melbourne to remove the wax and refresh your item to its original state.
Please note that the same remedy cannot be applied to all types of stains. The above method is applicable only against wax spills; it is not effective against red wine stains.
How to Remove Red Wine Stains from Upholstery
Red wine, bloodstains, and ketchup are stubborn stains, and you have to use the following method for removing such stains from your carpets, Sofa upholstery Dubai. The following remedy can be applied to leather and fabric sofas. However, please note that you have to spot test the solution before using it in a large exposed area.
Detergent and Water Solution
Mix a few drops of dishwashing liquid with warm water and apply the solution using a microfiber cloth. Please do not oversaturate the area with excessive water. Now rub the solution gently on the affected spots and wait for half an hour. You can use fans and blowers to dry the area properly.
It is a very effective method for upholstery cleaning in Melbourne, especially against stubborn stains. You can add ammonia to this solution to remove the bad odor. However, ammonia is not suitable for leather sofas.
Dry Cleaning Solvent
If the stains are not fresh yet, you have to use a dry-cleaning solvent. You can purchase a solvent from the market and apply it directly to the affected area, but please remember that most of these solvents use petroleum and hydrocarbons, which are poisonous and inflammable. That is why you should use protective gear such as masks and gloves before using them on your furniture. This solution is highly effective against cement, paint, lipstick, and rubber stains.
Isopropyl Liquid
Alcohol is also effective against red wine stains on microfiber surfaces. Please use a vacuum to remove loose dust and apply isopropyl liquid to the affected area. Now, wait for two hours for it to dry, and you will see the result. If you use it on the leather surface, it may discolor the area; that is why you need delicate dyes to match the color after removing stains.
If you are not satisfied with DIY solutions, you should hire a professional. Please call Regal Couch Cleaning services for the best-experienced upholstery cleaner in Melbourne because we are equipped with industry-grade tools and certified chemicals to provide you with the best service in Melbourne. Please visit our website to know more about our services and call us to book an appointment.