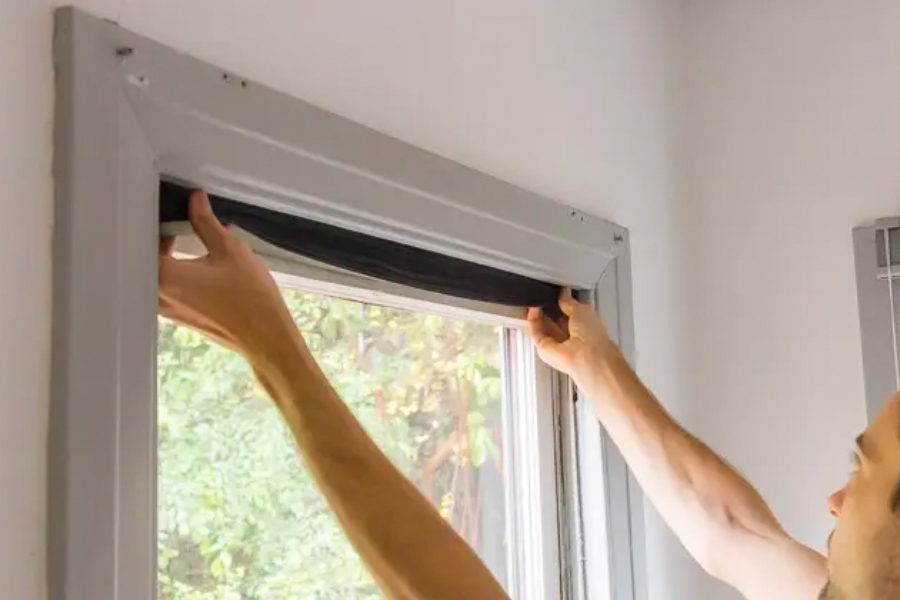 Whether you're a night owl, a parent of young children, or a sleeper with a 9 to 5 schedule, sometimes there are moments when you just need to block out the sun. And for those times, there's blackout curtains.
What exactly is a blackout curtain? It's simply a curtain or blind—or even an entire window-shade system—designed to keep light out. There are lots of different kinds of blackout window coverings available on the market and they range in price and effectiveness.
To help you find the right one for your needs, read on. We've rounded up some of the most effective blackout window coverings you can buy.
Like many people, you may want blackout window coverings to keep your homes dark, but you don't know how to choose the best one.
Below is a list of the 5 most effective blackout window coverings in the market today, which are ordered from the most effective to the least effective.
1 – Blackout Roller Shades
The most effective blackout window coverings are the blackout roller shades. Blackout roller shades completely eliminate light gaps and provide you with 100% blackout. These shades have an additional thick layer of back material sewn into the shade creating a "blackout" effect on your windows.
Blackout roller shades are a very effective window covering for your bedroom or in any part of the house where you want complete darkness or if you want to block out the harmful UV rays from sunlight.
Blackout roller shades are mounted on a roller tube so that when it is rolled down and unrolled, it wraps around the roller tube. The roller tube can be mounted inside the window frame which is the standard installation technique, or outside the window frame, which is called reverse roll installation.
Blackout roller shades can be made of vinyl, fabric, or aluminum materials. Vinyl and fabric materials are more prone to sagging over time because they are heavier than aluminum material. So it would be best to opt for an aluminum blackout roller shade if you're looking for something that will last a long time.
2 – Blackout Cordless Cellular Shades
Cellular shades are extremely versatile and come in a wide variety of styles and colors. They can be made from different materials such as polyester, cotton, linen, or silk which is great if you want to customize the look of your room while also having complete control over how much light comes in through your windows. The most common type of cellular shade is known as a "cordless" shade because there is no need for cords or strings that would otherwise hang down from them which pose a potential hazard if children were around (or even pets). If you're looking for something simple yet functional then these types of window treatments might just be right for you.
3 – Blackout Pleated Shades
These window coverings have special foam backing that blocks light from entering your room. They are easy to install and extremely easy to operate. When raised, they fold into neat accordion-like pleats that stack neatly inside your window frame. They are available in a choice of colors and textures, ranging from simple solid colors to ornate patterns, with an option for manual or automatic operation.
4 – Blackout Drapery Panels
Drapery panels among the most effective blackout window coverings as they are an excellent way to block out light. If you have existing curtains or drapes, you can use blackout liners behind them to make them more effective at blocking out light. Alternatively, if you are looking to buy new curtains or drapes, we recommend buying ones made with blackout material.
5 – Blackout Curtain Liners
These window coverings are great for improving your existing curtains or for adding a layer of darkness to your room. They are very easy to install and have a pocket that allows you to slide them onto your curtain rod with ease. The best thing about these liners is the fact that if you don't want them on all day long, you can easily remove them and store them away until you need them again.
Conclusion
Blackout window coverings are a simple and elegant solution to the problem of light pollution in your home or office. You can have them custom designed, or you can do it yourself. Either way, blackout window coverings are a great way to get the most out of your windows.