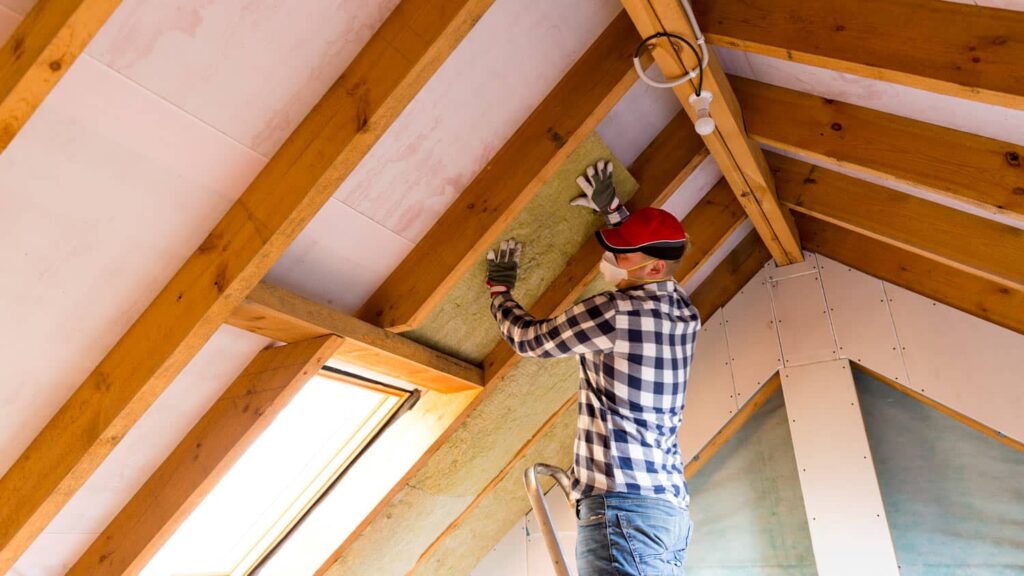 Insulating your home is always a good idea. More specifically, the insulation of the attic brings you significant benefits. Find out here which are the main ones.
1. Gain in comfort:
As you have understood, the insulation of the attic helps to fight against thermal bridges in your home. This is precisely how you will be able to be better at home every day. Indeed, by limiting the exchange of air between the outside and the inside of your rooms, the cold no longer enters in winter and the heat no longer enters in summer.
2. Save money:
This second benefit is directly linked to the first. Indeed, by being better at home all year round, you will not need to use too much energy to fill this gap. More concretely, if you are too cold in winter, you will inevitably have the reflex to heat your house to excess. Conversely, during summer heat waves, it is the fans and other air conditioning units, which consume a lot of energy, that run continuously.
3. Make a gesture for the planet:
Again, everything is connected. You are better at home, so you use fewer heating appliances, you waste less energy, and you limit your footprint on the environment. On the one hand, you are aware that the Earth's energy resources are not unlimited and must be preserved: it is therefore not a question of overheating your home.
On the other hand, most heating equipment is polluting to a greater or lesser extent, because its use releases C02 into the atmosphere and other greenhouse gases. Limiting its use is therefore always a good idea to be eco-responsible.
4. Value your house:
Insulating your attic means undertaking substantial work at home and therefore necessarily participating in the improvement of your home. Indeed, following the construction site, the energy efficiency of the building in which you live will be greater, which will have an impact on the real estate value of the property.
So, if you want to resell your house later, or rent it out, be aware that by being well insulated, healthy, and pleasant to live in, it will necessarily be more attractive to future buyers. You will certainly even be able to sell it at a higher price than you could have thought of at the start.
5. Benefit from financial aid:
Are you still hesitating to take insulation services, perhaps because of the price of the work? First of all, be aware that the cost of operations is extremely variable, depending on the insulating material, the type of attic, the surface to be covered, etc. But above all, this type of project is eligible for several financial aids for the energy transition which will considerably reduce the amount.