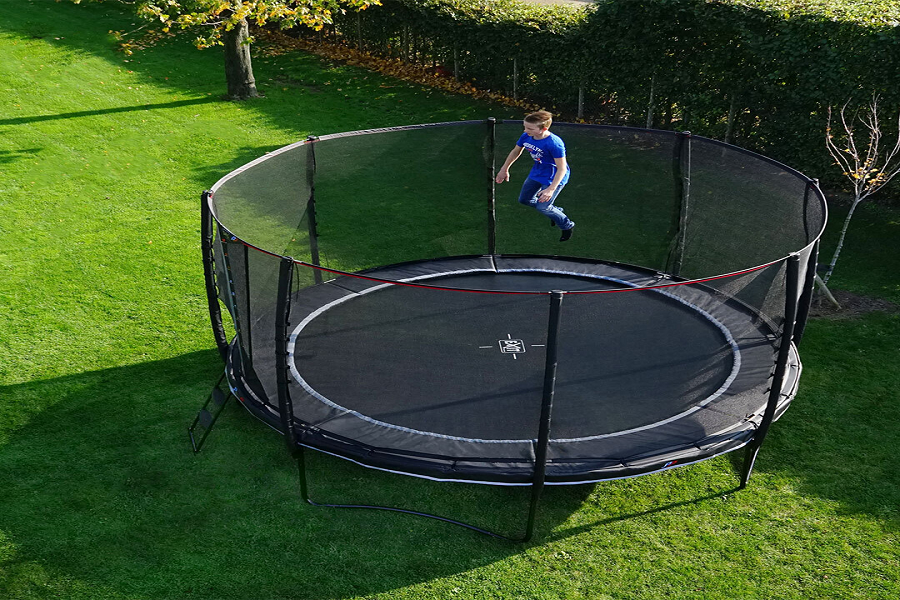 One of the best ways of soar high is to get on a trampoline. These fun things are also good for maintaining a healthy exercise routine. But the most important question is which one to choose to meet your requirements. There are quite a few factors to consider when it comes to trampoline buying like bounce rate, the durability of the frame and safety.
Strength and durability
The strength of the trampolines does not necessarily depend on the shape but the material of the frame. The frame of the trampoline is the ultimate thing that will make it strong or weak. They are most likely to get weak when they suffer from rust and usual damages. Galvanized steel is a better option as it is more resistant to rust than plain steel. This kind of steel also comes with a longer warranty. There are some frames that come with powder coated steel to prevent rust. The shape of the trampoline won't matter much here.
Bounce rate
The bounce rate is higher in case of rectangular trampolines than round trampolines. The bounce rate will also depend on the size of it. The bigger the trampoline the better the bounce. If you have children who will jump on it, it is better to choose a smaller size so that they don't go too high up. But adults would definitely require a bigger version or the material won't be able to tolerate the weight.
Safety
Round trampolines are safer for kind as the bounce rate is lower. The ages have a lesser bounce rate which keeps them safe. It draws them back to the center as the bounce rate is lower around the edges. Safety nets are great addition to the trampolines as the jumpers won't go flying out of the trampoline.