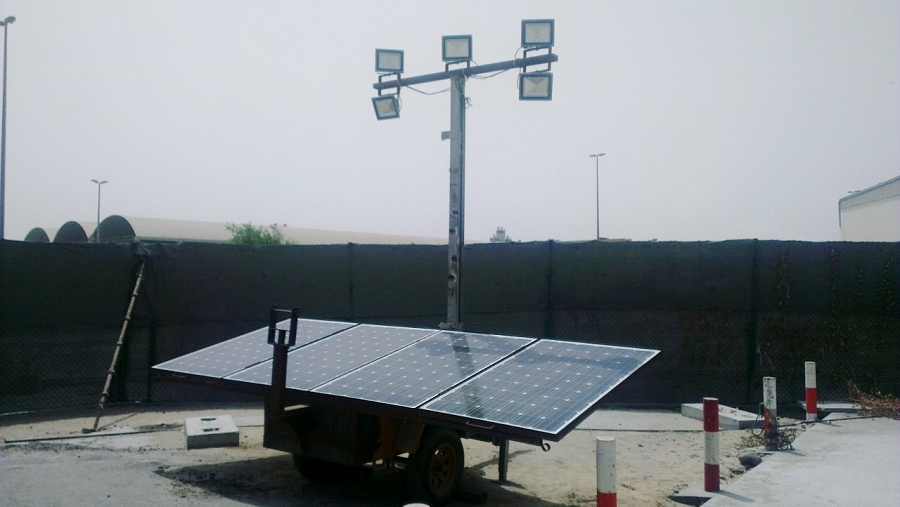 Car parks can be dark, cold, intimidating places. Whether you are discussing a multi-storey car park adjacent to a shopping centre or an underfloor car park that is below an office block and services the employees in that building, there are always safety concerns to think about. Every car park has different concerns, from the access for cars, the emergency routes for pedestrians, and the security issues. It depends on a range of factors, including the location, but one fundamental aspect of car park security that every site needs to consider is site lighting. 
There are some incredible options for site lighting these days, as solar lighting technology has drastically improved. Solar access lighting and solar tower lights can both be installed to maximise safety and balance the cost of energy used. We all want to waste less energy, and with sensors fitted to determine the presence of vehicles and people, lights can illuminate the area well when it is in full use. The rest of the time the lighting can be dimmed to limit energy waste but still keep a presence of light.
Choosing the right level of lighting and the right amount of site lighting is crucial when it comes to managing a car park. Some car parks are busy 24 hours a day, others might not have that many cars parked or remain active much at all overnight. Even if a car park is not that active overnight it is still important to provide enough car park lighting to ensure that any person using the car park at quieter times of the day feel as safe as possible. Dark, empty car parks are some of the most intimidating places a single person can enter at night after all. 
Balancing security and costsis paramount, choosing the location of car park site lighting around the perimeter will help to illuminate key areas, whilst access lighting is the perfect way to boost security for those walking in and out of a car park. This is especially the case for internal car parks, but it is also important that outdoor car parks are not left in darkness, as often they are located in out of the way places, or side streets with few people around. 
Solar site lighting is the perfect way to light a car park up this winter, ensuring that every person who parks a car in that space feels safe and secure. Not only will it ensure that users of the car park can see where they are driving in and out, it will make parking much easier, as well as light the pathways for entry and exit, emergency exit routes, and provide a much brighter, and therefore safer, environment for everyone. Finding a company that provides site lighting, site generator hire, and other solar energy alternatives will help the owner and manager of a car park to find that right level of security and convenience that every car park needs to be efficient.