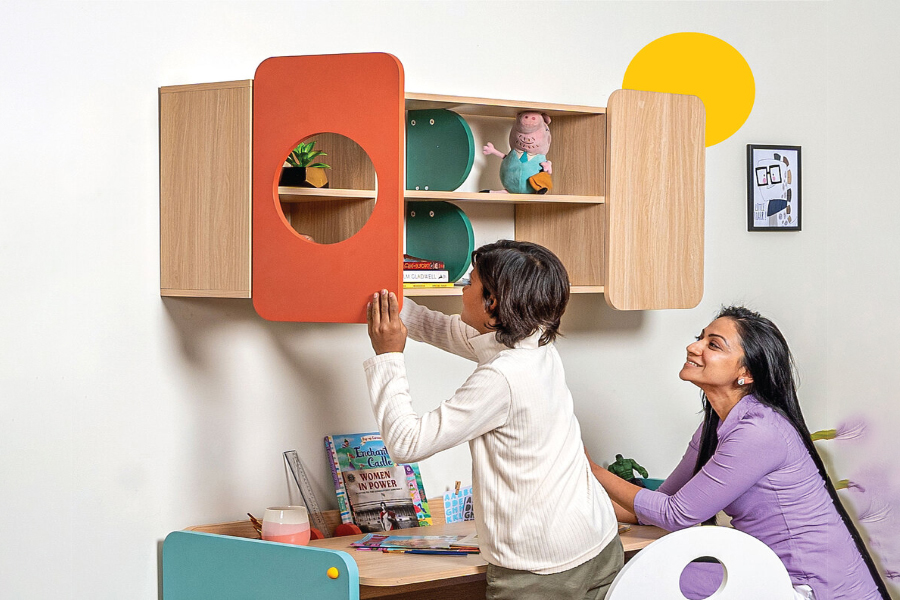 Not everyone has the liberty to invest in a big mansion to stay in. Some of you might be living in tiny apartments and don't have enough space to move around. Adding too many furnishing items will create a claustrophobic environment. But, the wall hanging bookshelf will utilize the free space on the wall and can also be used for storing some necessary items, and not just books. So, that's one way to keep your things organized without cluttering the flooring area much.
Wall shelves for your kids:
You need proper toy storage once and for all! There are way too many toys scattered around and coming your way. So, you need a proper storage unit for keeping all the toys under one panel. Well, that's when the wall shelves will come into action. 
You can invest some bucks on the wall-hanging bookshelf to cover your kid's rooms and use those shelves to keep your kid's belongings in one place. Now, the real question is how to select the best wall shelf for the kid's rooms. Well, some of the major points are listed below for your reference.
 – Always remember to measure the size of the wall, before you plan on investing in any kind of wall shelves, much like other toy storage furniture within your possession. 
– The wall shelves should match the theme or look of the room. So, different materials are used for manufacturing these shelves now. Some have wooden flavors to them and others are known for their glossy steel-like features.
– Check the number of shelves you want on the wall. There should be at least two shelves, which will cover an entire side of the wall completely.
– Make sure that the shelves on the walls are at the highest level. Do not make shelves lower so that your kids can reach them when needed and take the toys when you asked them not to. Only you should be able to use the shelves.
– Much like a wall hanging bookshelf, you can invest in wall shelves with covers on top. That will not just keep the toys organized but will prevent dirt and dust accumulation on top.
– Remember that the height of the wall shelves is such that no one will bump into them. The corners are pretty sharp and can cause accidents anytime. So, the proper height is crucial while working on toy storage wall shelves.
Remember the points:
Make sure to remember these points first before you invest in the best wall hanging bookshelf or toy storage units now. You can get some of the pre-fabricated options online, which are not that expensive. Check out the price points before and compare them before making a move.