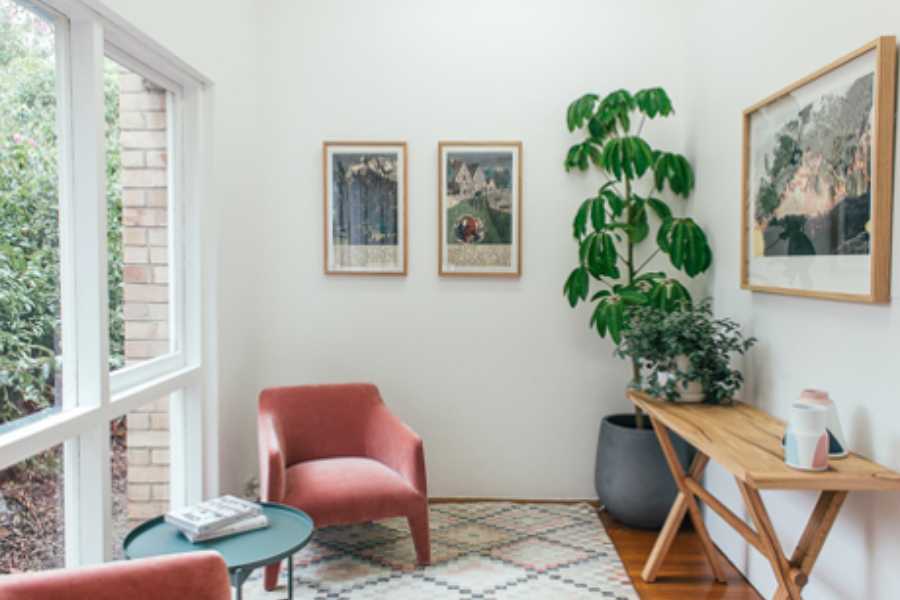 Having a well-decorated home is not just about aesthetics. It can also be a way of expressing your personality, values, and interests.
A well-decorated home can help you achieve your goals in life and make you more productive at work.
A home is a place where people live, and it is also the place where they spend most of their time. To make your house feel like a home, you need to make it as comfortable as possible.
There are many ways to make your home more comfortable and well-decorated. However, many people are hesitant to decorate their homes when they're on a tight budget already. This article will show you that you can easily decorate your home even when you're on a budget.
1. Repaint your walls
If you are on a strict budget and need to make some home improvements but don't want to spend much money, repainting your walls might be the best option.
It is not only cheap, but it can also make your room look completely different. It's an easy way to update the look of your space with just one coat of paint.
Here are some tips for repainting your walls when you have a limited budget:
Choose a color that is similar to what is already in your room. This step will make it easy for you to match the new paint with the old one.
If you decide on a bolder color, then choose one that has some similarities with your current paint job so that it blends in nicely and doesn't stand out too much.
2. Hang some artwork on the wall
We often see people hanging framed art on their walls, but that is not the only way to decorate your home with art. You can also hang wall art pieces on your walls without spending a lot of money.
Many people are afraid to buy large pieces of artwork because it's too expensive for them. However, there are other ways to get around that and still decorate your home with wall art. This project by Space Factor shows some ways how you can hang your artwork on the wall with the appropriate wardrobe design ideas: https://www.spacefactor.com.sg/projects/wardrobe-design-ideas/. You can use a picture from a magazine or print out an image from the internet and frame it using a poster board and tape.
Wall art is a great way to decorate your home and make it feel more like home. It doesn't have to be expensive either. You can find some great, affordable pieces at your local thrift store or even in the clearance section at your favorite retailer.
3.  Buy some decorations at flea markets.
If you are looking for some home decor items on a budget, then a flea market is the place to go. You can find some excellent deals there. If you don't want to go to the flea market, you can always browse online.
Flea markets are a great place to find inexpensive home decor. You can find everything from vintage chairs, antique lamps and old-fashioned clocks.
The best thing about flea markets is that you can haggle with the sellers for a better price.
Flea markets are also a great place to get rid of your old items and trade them for something else you need or want.
4. Add some accents
Accents are the perfect way to liven up a room and add personality. Accents are also a great way to save money on decorating your home.
These can be as simple as adding pillows or as complicated as painting an accent wall. Accents can be anything from a bright, bold color to a vintage-style lamp.
Even though they can be small additions to your home, they can liven up the look of any room just by adding a few curated accents in a room.
5. Reorganize
According to Maid Sailors home cleaning services NYC, you should consider reorganizing your home decor first before you think of adding anything more.
Decorating your home can be a costly task. One of the best ways to do it on a budget is reorganizing.
For example, you can move furniture around and create new spaces in your house that you never thought of before. You can also get creative with the use of space by using shelves, baskets, or boxes to organize things that you don't need at the moment.
It's just about decluttering and re-using the things you have to make them more functional.
6. Update some of your old fixtures
There are many benefits to updating your old fixtures to decorate your home. One of the benefits is that you can do it on a budget.
You can update old fixtures in the house and make them look new again. You can also use these fixtures as decorating your home, like using a bathtub or sink as a planter or using an old door as a headboard for your bed.
For example, you could paint them or add new hardware like knobs and pulls. You can also change the fixture's color by painting it a different color or adding a coat of paint with a different finish.
You can also update some old fixtures by replacing them with more modern versions that will fit in better with your current décor. These are some easy ways to update your home and save money simultaneously.
7. Add some lighting
Adding light fixtures is a cost-effective way to make your home more welcoming and inviting. You can change the mood of any room with just the flip of a switch.
Lighting is an essential aspect of home decor. You can use it to create ambiance and mood and make a room seem more spacious and inviting. There are many ways to add lighting without breaking the bank when you are on a budget.
One way is by using lamps with halogen bulbs instead of incandescent ones. Halogen light bulbs are more expensive than incandescent ones. Still, they last much longer and provide better illumination for reading or working on projects in your home office or living room.
All of these decor ideas can improve the look of your home without you going over budget at all. That way, you can bask in the beauty of your well-decorated home without worrying about how you couldn't afford them at all.