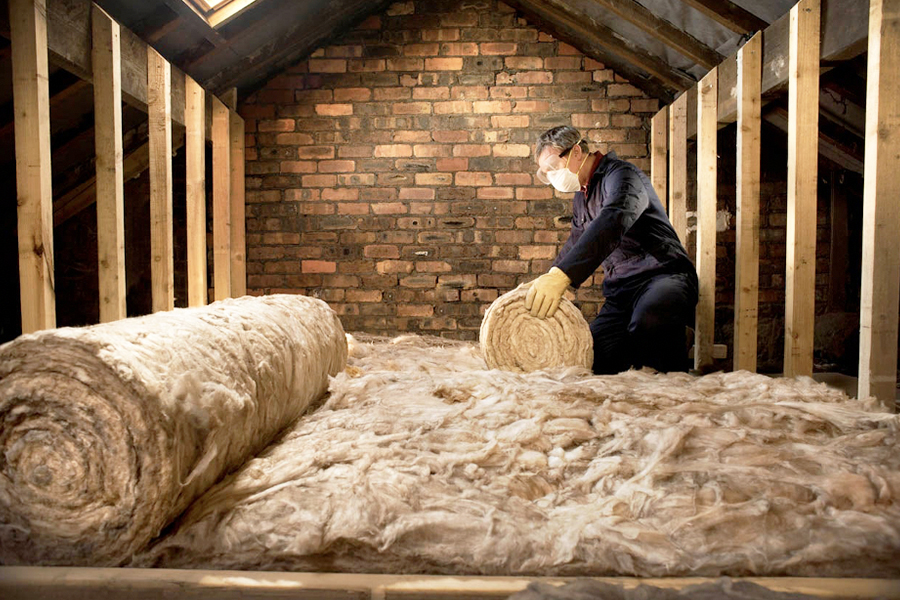 Your home should be as comfortable and cozy as possible as it's the place you spend most of your time in. One of the places in your home that you should pay attention to is your attic. Many homeowners don't know how the attic can affect the comfort level in the home and control the overall temperature. You may have insulted the walls of your living room, but what about your attic? Your attic isn't only a place to store things you don't need at the moment. It can impact the quality of indoor air and maintain a comfortable temperature in your home year-round. That's why professionals insulate your attic as soon as possible if you want to enhance your home condition. There are many different types of attic insulation you can use if you want to replace the old one or get attic insulation for the first time.
According to an expert offering attic insulation in Toronto, typically, there are five different attic insulations available for houses in different situations and climates. You have to analyze your condition and choose the best item to maximize energy efficiency and save your money. In today's article, you can learn about popular types of attic insulations to choose the best one according to your needs.
Blown-in fiberglass:
It's a type of loose attic insulation that will be blown into empty spaces between the rafters. You can't insulate blown-in fiberglass attic insulation yourself, and it's necessary to hire a professional. They use an insulation blower to insulate your attic place perfectly.
Pros
It's a cost-effective option for homeowners with a low budget.
It's really easy to install and only takes a day.
Blown-in cellulose:
It's similar to fiberglass in installation but made from different materials. Blown-in cellulose insulation is manufactured from recycled paper. It's an amazing option for sensitive or allergic people because cellulose doesn't irritate one's lungs or skin. Blown-in cellulose attic insulation has a higher R-value compared to fiberglass and is a suitable option for cold climates.
Pros
It has a higher R-value than fiberglass insulation.
It's made from recycled paper.
It's DIY-friendly.
Fiberglass batt:
It's the most common and popular option that comes to every homeowner's mind when they think about attic insulation. It's also called blanket insulation because of its thick sheet shape. You can buy this attic insulation in rolls or pre-cut sections, depending on your condition. Fortunately, it's so easy to install fiberglass batt insulation, and you don't need to hire an attic insulator. However, this insulation had one of the lowest R-values, which makes it ineffective in cold areas.
Pros
It has an easy insulation process.
It's available everywhere.
It's an affordable choice.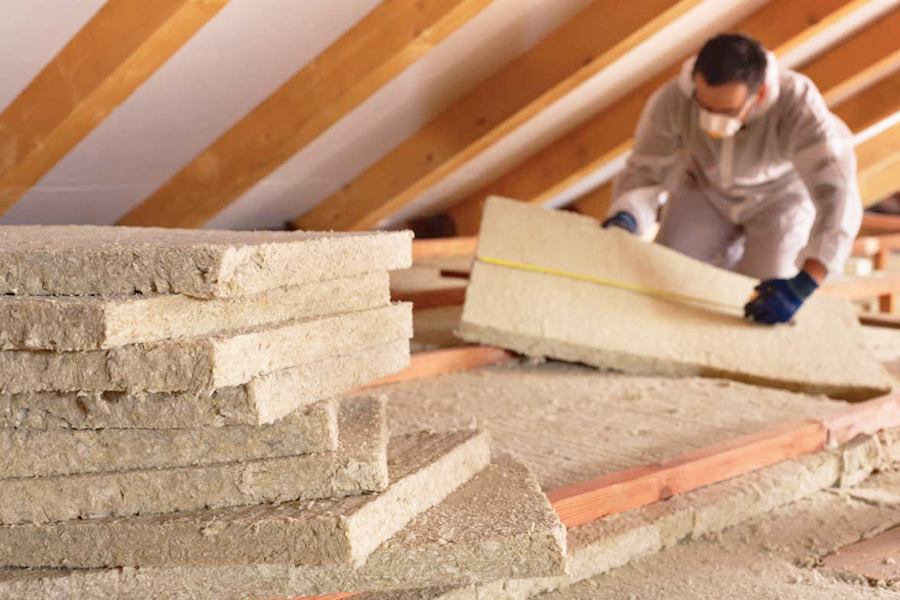 Spray foam:
It's an excellent option for homeowners living in cold climates. Spray foam insulation comes as a liquid and will be perfectly expanded when the insulator sprays it into attic rafters. It's impossible to install this type of insulation unless you are an expert. Moreover, it's not a cheap option but is definitely worth the money you pay.
Pros
It has a R-value up to 7.
It stables your home structure.
It lasts a lifetime.
Visit a professional for more information!