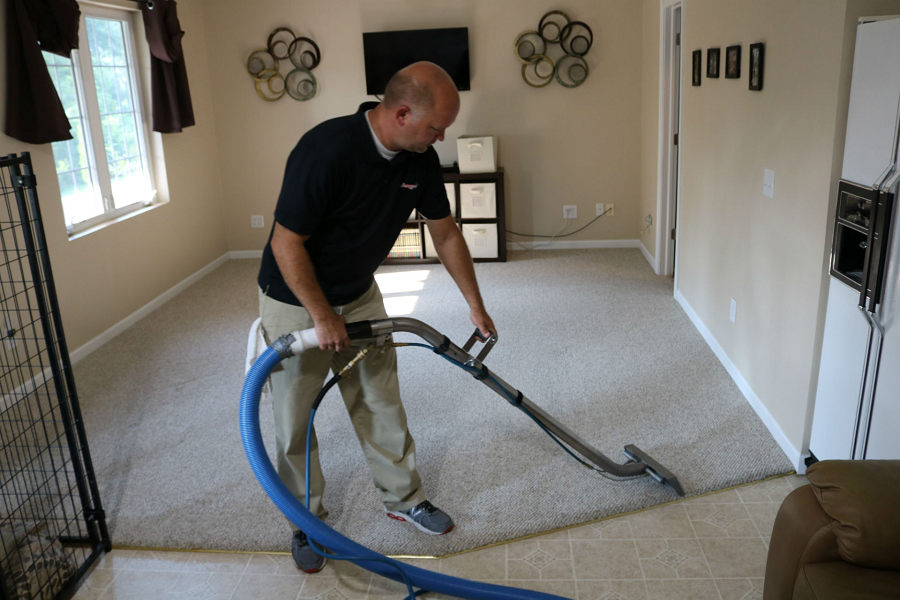 A clean and attractive carpet can enhance the beauty of your home interior. Carpets can add comfort and colour to our space. If we ignore maintaining our carpet well, it can make your whole space look messy. To preserve the functionality and appearance of your carpet, you must keep it clean always. Before cleaning your carpets, take time to understand what makes them dirty.
Why you should keep your carpet clean?
Carpets act like filters, and can trap dust and dirt from the bottom of your legs and shoe, pet dander, allergens and bacteria. If you do not clean your carpet, these particles can accumulate over time and spoil the quality of the indoor air. Breathing this bad-quality air can cause problems, cold and other infection. Even though you can handwash your carpet, it may take a good amount of time.
You must have great patience to clean your carpet by hand. If you don't have time, leave that job to the professional carpet cleaners. Professional carpet cleaners from a carpet cleaning company like J.G. Carpet Cleaning use deep carpet cleaning methods, which involve CRB brushing, steam cleaning, drying and inspecting the carpet to know whether it is completely free from dust and dirt.
Before you hire any carpet cleaning company, check the methods that they use to clean your carpets. Hire a company that uses eco-friendly and safe products for your carpet cleaning. If you want to hand wash your carpet, understand there is no guarantee that your carpet will become free from dirt. When you hire professional carpet cleaners, they will carefully handle your carpet.
You may not have a proper idea about carpet cleaning, so you may use the wrong methods and products to clean your carpet. Due to this, your carpet may not last longer. If your carpet is made with wool, it requires additional care. Nylon carpets can withstand most cleaning methods.