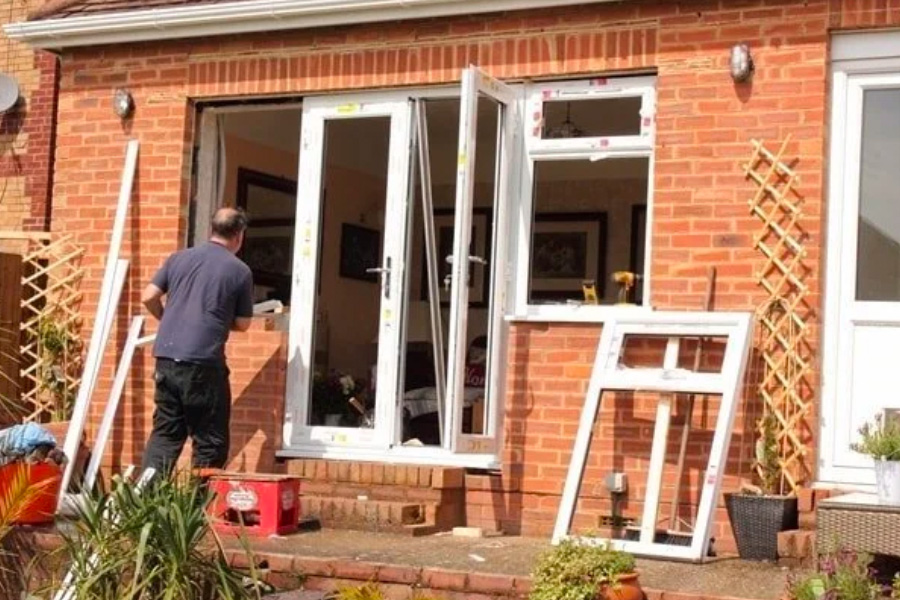 Installing windows and doors might be as important as, if not more so than, purchasing them. Unfortunately, even a high-end premium door won't function as planned if it is placed incorrectly. And it can be really frustrating when a brand-new door doesn't work properly!
How can you guarantee your windows and doors are installed properly in your upcoming renovation project, then? To spot a good windows and doors installation, be sure of the following:
· Look out for signs of leaks:
Moisture can seep via gaps between the window opening and the frame, harming the window. There's a chance that the framing will decay, and mold growth is another issue. The best frame materials for your new windows can help you avoid leaks, in addition to employing dependable contractors who can ensure a faultless installation.
· Ensure the sashes fit the window frame:
You might anticipate additional heat or moisture entering your home if the sashes don't fit. In the event that the sashes are too small for the frame, energy may also escape through cracks or gaps. Your window frames may also contract as a result of improperly fitting sashes. This decreases the comfort and energy efficiency of your home by loosening the windows from their position and creating wider gaps between the window opening's frame and the window.
· Ensure your doors are not making a creaking sound:
Newly installed doors should open and close quietly and quietly. Every time your door is opened, it may squeak loudly because of friction between some of its parts, which is brought on by misaligned hinges or door frames.
· Your door should not leave floor makes on the entryway:
Examine the area surrounding the entrance of your new door. If your door swings in the same direction as a series of scratches or lines, this indicates that the lower edge of the door is not perfectly parallel to the floor and the rest of the frame, generating marks when the door is in use.
· Windows and doors contractors ignore the manufacturer's guide:
Manufacturers of windows provide detailed installation instructions for their products. A contractor's installation will be bungled, and the windows won't function properly if they don't strictly adhere to the instructions.
Of course, windows and doors play a vital role in the safety and beauty of any home. Be sure to follow through with the pointers provided in this piece. Indeed, these pointers will help you spot good windows and doors installation.