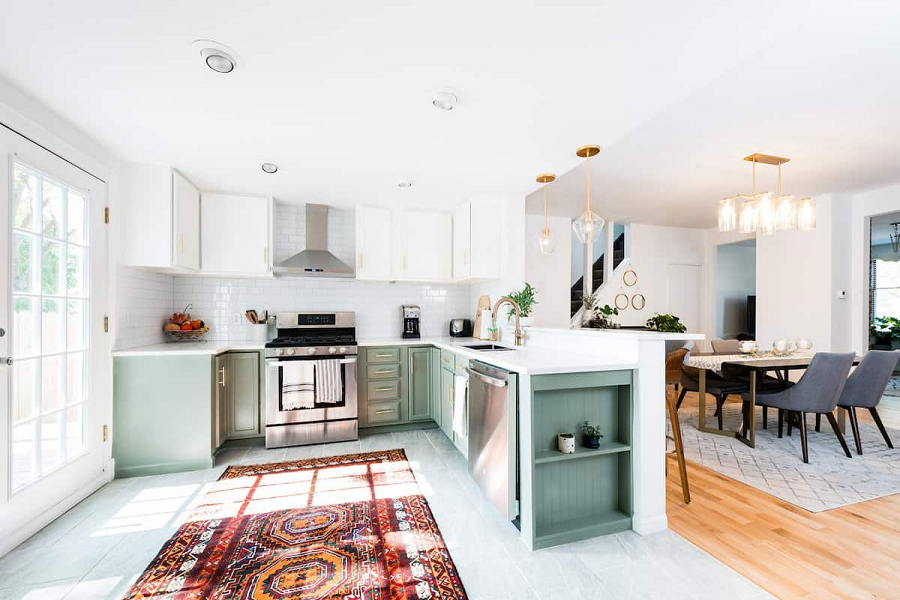 So, you want to renovate your home. You've watched hours and hours of home renovation shows, you know how to use a wrench and you're confident that you can install a set of RTA cabinets. But, other than that, you've got no idea where to start. Here are some ways that you can organize your home renovation to get the best results!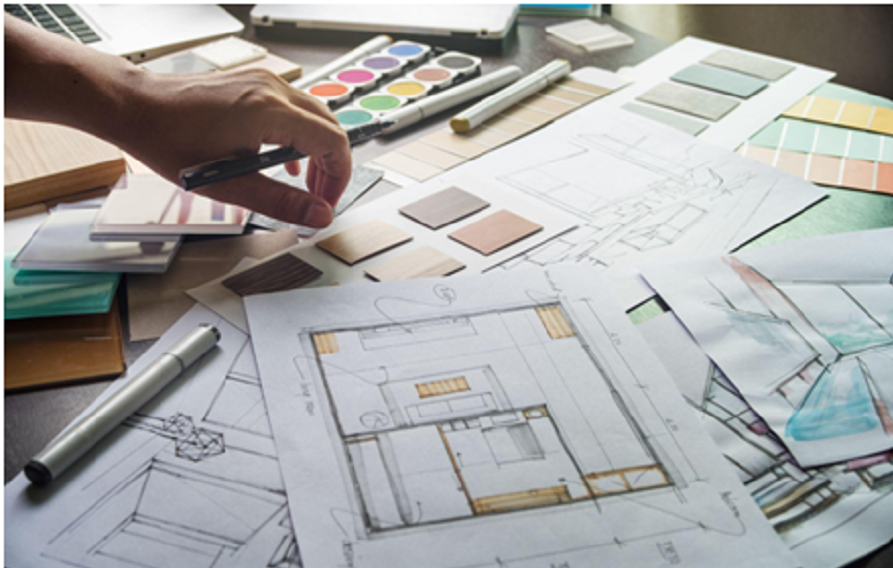 Before You Get Started
There are a couple of things you'll want to do before you even start renovating your home. Sure, you've probably put together a Pinterest board full of ideas and must-haves for your renovation, but that's just one small piece of the larger picture.
Before you even start renovating, determine a budget. Your budget is what will guide your choices in all your design elements, determine where your priorities are, and give you a sense of direction. If your budget is only $15,000, then a full kitchen renovation might not be in the books – or, that's the only part of your home that gets renovated at one time. Your budget is the largest part of your entire renovation, so be sure to sit down and really consider what you can do financially.
If possible, get a blueprint of your home's current layout. Whether that means bringing in an engineer or seeing if the blueprints are on file with your local permit and building office, it's important that you get an idea of your home's current layout. If you're only renovating one or two areas at a time, then you can sketch out the layout by measuring the space on your own. Depending on the space, you'll also want to measure all the components in it, such as your appliances and cabinets in your kitchen or the width and depth of the shower in your bathroom. Knowing these measurements now will ensure that you purchase the correct amount of items later on. Otherwise, you'll set yourself back in both money and time.
Plan out the areas you want to tackle first. Some people prefer to tackle the largest projects first and get those done, while others like to take on the areas that they just need to freshen up with some paint and maybe some new trim. However, one of the main things you'll want to do is plan to have your home inspected before starting to demo or purchase items. You'll want to make sure your home is structurally sound prior to opening any walls or laying down any new flooring. This is essential to any home renovation. Otherwise, you could potentially install all new items and put your own health and safety at risk, as well as the safety of your family or any guests.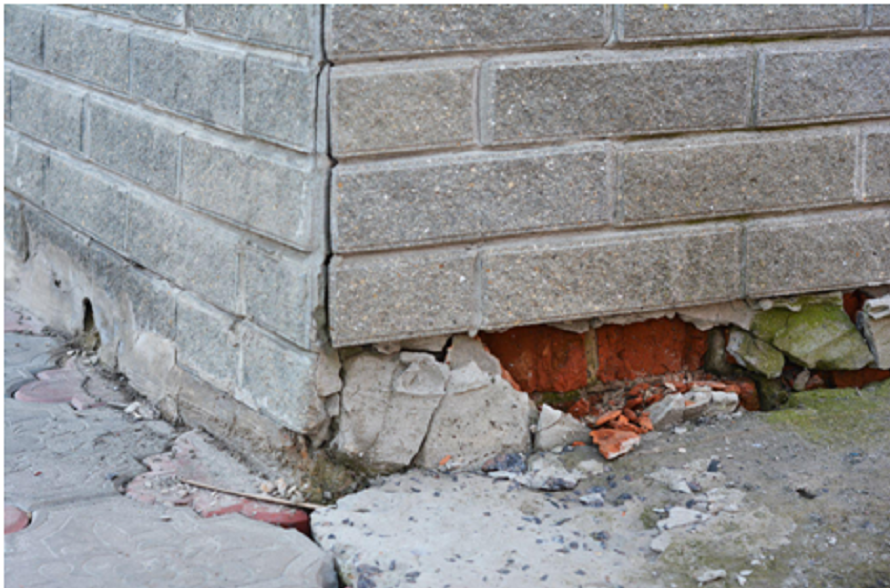 Work from the Outside In
When renovating your home, start with the outside and work your way in. Fixing issues in the roof, windows, siding, and foundation will go a long way in ensuring that your home renovation goes well and gets you the best results. If your siding, windows, and roof are in good shape, then you can wait until later in your renovation process to paint the siding or add items to the outdoors. It's the structural aspects of the outdoors you want to tackle first, not the aesthetic or design elements.
Wait on landscaping until the end of your renovation project. If you're bringing in heavy items or even construction equipment, doing your landscaping at the beginning would be redundant. All that equipment and demo will destroy any new grass or plants you put in. Instead, wait until you've completed most of your large projects to work on landscaping.
Demo Properly
When you decide to renovate your home, there are probably some things that you're getting rid of, such as walls, cabinets, appliances or floors. It's important that you demo these items properly. Otherwise, you could make a mess or destroy parts of your home that you were intending to keep just the way they are, setting you back in your renovation timeline as well as your budget.
You should be mindful of the age of your home. Some homes, depending on their age, were built when lead-based paint was popular. While not an issue if in good condition, homes that have lead-based paint should be handled with care if the paint is chipping or cracked. Lead paint can cause a variety of health issues if ingested, even through breathing.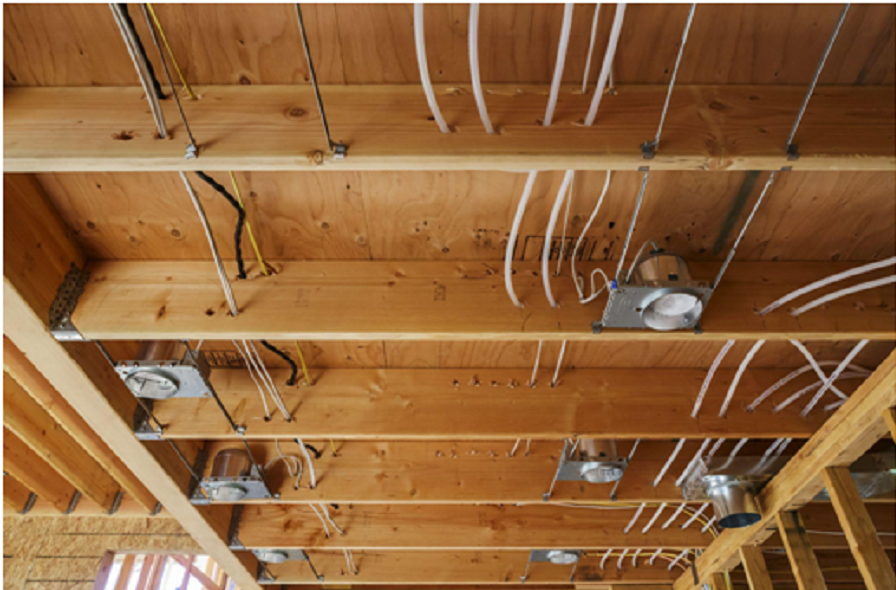 Put Up Walls and Install Electricity
Framing out any of the new walls, windows and doors is something you should do early on in your renovation process. Make sure it looks exactly how you'd like it and that windows and doors are placed where they need to be according to your design. Once things get insulated and drywalled, there isn't much you can do to change any of it. Map out the electrical wires and plugs as well before doing any insulating and drywalling.
Install Cabinets and Other Structures
Anything that's going to be built into your walls after drywalling is essential here. Items such as your kitchen cabinets, shelves and doors should go in at this point. Once these structures are in place, then you can move onto adding appliances and other items that will complete the bases of your renovation. Once those have been placed, you can paint the walls and lay down the flooring.
Decor and Furniture
Furnishing your newly renovated areas and adding decor should be last on the list of things you do in your renovation. These items, while smaller than installing shower tile, are things that can easily take up much of your budget if you do them earlier. For instance, if you spend hundreds on an antique chest for the foyer, but then find out you need to rewire the entire kitchen, you've suddenly lost the hundreds you could have put towards the rewiring on the antique chest. Waiting on decor, furniture and landscaping until the last phase of your renovation will go a long way to ensure you get better results!