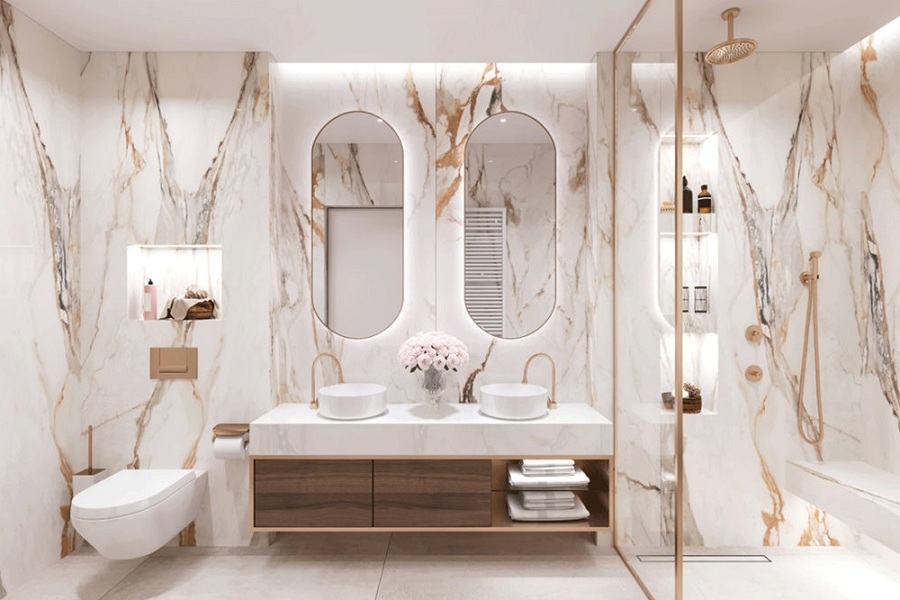 Based on the trends, one should update their bathroom or remodel after every 5 to 6 years. However, the life of any bathroom appliance is around 15 to 20 years. Therefore even if you are looking for a bathroom Remodeling option, you can use your older fixtures.
Why Should You Remodel The Bathroom?
There can be many reasons why one has to update their bathroom. Here are some of the reasons to start with.
· Not Functional
The layout can be the best option when it comes to the bathroom. Especially if you can share the space with others, you will benefit if you choose the option of bathroom remodeling. Changing the layout can make things more accommodating and safer for your unique needs.
· Smelly
Sometimes even after cleaning the bathroom, there can be lingering odors. It can result from hidden issues like leaky toilets or mildew growth. To avoid such problems, one has to look beyond cleaning. Only updating or remodeling the bathroom can prevent the bathroom's odor. At the same time, proper ventilation would be necessary for such a situation.
· Outdated
Trends indeed come and go. But if you find that your bathroom looks out of place, then you have to update your bathroom. You can also call for a professional bathroom Remodeling Contractor like www.gamboneschi.com. Only updating fixtures can help you to improve the feel and look of your bathroom.
· Falling Apart
Sometimes various plumbing problems can damage bathroom appliances. If you don't want to deal with these issues daily, you should go for bathroom Remodeling. At the same time, it can prevent more significant problems, including mold growth, water damage, and so on.
Go For Quick Fixes And Affordable Upgrades Along With Remodeling
The bathroom should be one of the most comfortable places to unwind after a long and tiring day. If you invest in a bathroom remodel, it can help you to transfer your space while you stay on the trend. Some options you can look for while choosing bathroom Remodeling include installing your new shower fixtures, updating the light, replacing the cabinetry, and changing the room's color scheme.
In Conclusion
Those who want a functional bathroom yet be on the trend can opt for bathroom remodeling contractors. These contractors have professional experience updating the space while taking care of the need and preferences.