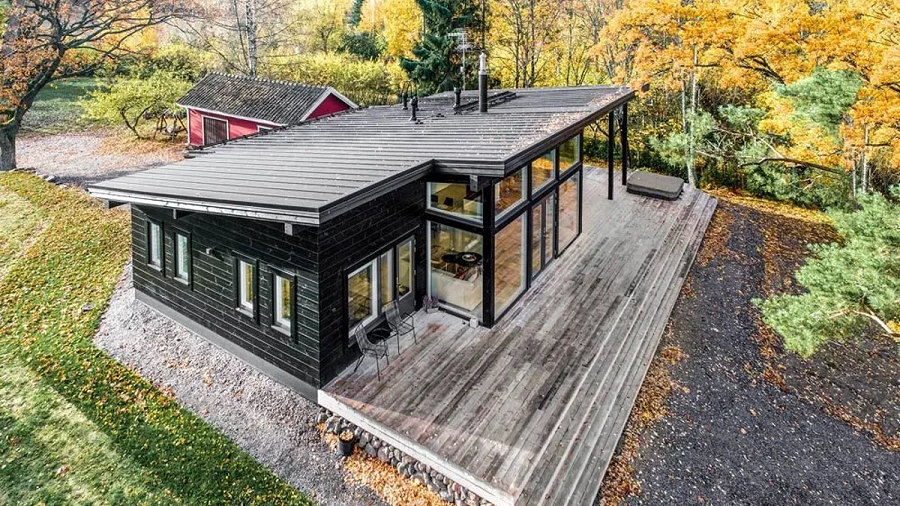 Gardens are an important asset of properties. They can greatly increase the value of a home's value, as has happened recently where, in the wake of an international health crisis, estate agents are seeing unprecedented requests for homes with outdoor spaces. For those paying this premium, however, especially those who are doing so within the UK, there is a challenge to get the most return on investment.
This is because an outdoor space largely requires good weather to be enjoyed. Rainfall and low temperatures, of which the UK's climate is largely defined by, can prevent homeowners from getting the most out of their garden and, as such, not getting the true value of their property. Thankfully, there are ways to design a garden that overcome this issue and, today, we're sharing four of the most important.
Minimal Variability
Deciduous trees, ponds, and vegetable beds are fantastic features for a certain portion of the year. At other times, however, they can be problematic, high maintenance, and even risky. When considering your garden's design, if you are looking to turn it into an enjoyable asset throughout the year, and not a source of frustration, then it is important to choose designs that will require little upkeep.
Potted plants are more resilient to weeds, evergreen trees keep their leaves, and raised beds for growing can be covered when not in use.
Covered Space
Having a covered space to enjoy when it rains will immediately improve your garden's usage. This can be as simple as a retractable gazebo or covering for an outdoor dining area or as decadent as an exterior building. More people are choosing log cabins over garden sheds for this exact reason, since they offer a natural space that can be enjoyed all year round.
Such spaces can be used for hosting guests, entertaining children, professional endeavours, or even as a hobby space. Promising they are properly insulated, they can even offer a cosy respite in winter too.
Activity Focussed
Without a good reason to go outside, residents will seldom justify it. As such, it is important to treat your garden as you would a room inside your home, giving it a reason to be enjoyed. For some, this reason is created through personal interests, such as exercise equipment or outdoor cooking facilities.
It does not need to be this clear cut, however, and for many a simple area within which to sit and ready or dine can be all the enticement that is needed to regularly step outside.
Visually Appealing
Perhaps the most important aspect of a garden is its visual appeal. If it is not attractive, it will not be enjoyed. Effort should be made to decorate and design a garden in such a way that it is visually appealing. For many, this means filling it with beautiful flora, whereas others might find appeal in clean stone and raised levels. Regardless of your tastes, however, if your garden isn't designed to be to your taste, you will seldom feel motivated to enjoy it, no matter what time of year it is.